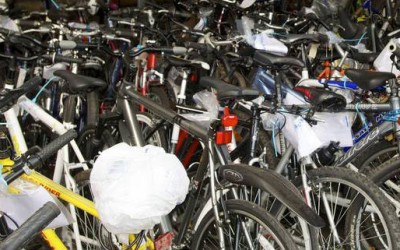 The Metropolitan Police force has been a huge target for our campaign to lobby police forces to release information about stolen bikes, simply due to almost 20% of. Finally after over 2 years of meetings and almost six months of back and forth around a single Freedom of...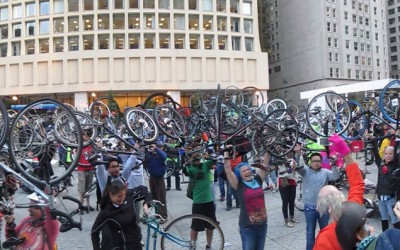 Fantastic you've found your bike for sale on one of the many online sites but what should you do now to maximize the chance of getting that bike back home. The Basics First things, first. Take some screenshots and notes, just encase the advert is taken down. You reporte...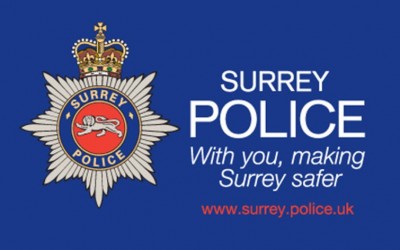 So on your average week I'll be contacted by a few people who have been fortunate enough to have found their bike for sale but the police aren't being as helpful as they could be. That's business as usual for me and we have a few tricks up our sleeves to encourage the p...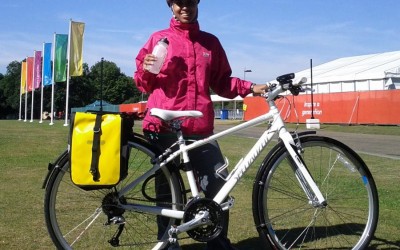 Figures released under Freedom of Information laws reveal scale of the problem Victims turn to Stolen-bikes.co.uk for help locating their missing bicycles Thousands of bicycle thefts reported to the police are not being investigated because officers believe they are unl...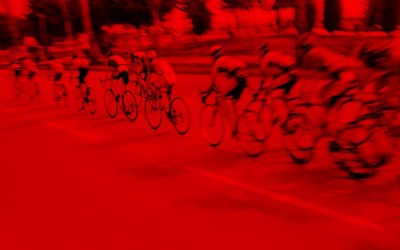 So if your reading this chances are you're looking for a way to recover your stolen bike, unfortunately there is no sure fire way but you can drastically help you chances by following these 3 key steps. Quick Links... Stolen Bikes – Stolen Bike Register Find That Bike –...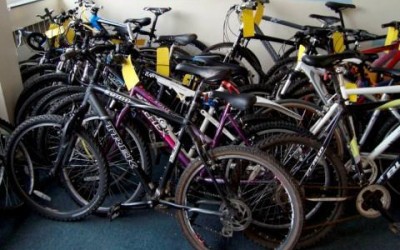 Cyclists have the chance to be reunited with their stolen or missing bicycles as Surrey Police open up shop to display the bikes. The police will take over an empty retail unit on the weekend of Saturday, January 19, and Sunday, January 20, to try to reunite bicycle own...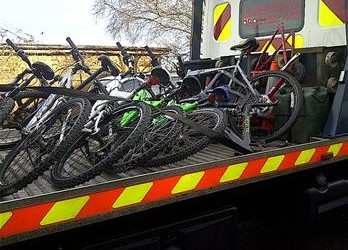 If you had your bike stolen in Northampton you may well be in luck, 17 bikes have been recovered in a single raid on 3rd January 2013. TWO men involved have been arrested on suspicion of stealing pedal cycles after Safer Community Team officers in Northampton carried ou...
So whilst I've been looking for my own bike I kept coming across mentions on Brick Lane Market for bikes that were stolen in London. Surely the problem can't be that bad I thought... After getting a report of my bike being for sale in London, I finally had the opportuni...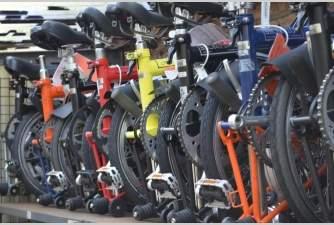 Officers from Harrow's Safer Transport Team executed a warrant on Tuesday 16 October at an address in Stanmore and recovered 11 Brompton bicycles believed to be stolen. Two men aged 25 and 24 were arrested on suspicion of handling stolen goods and have been bailed to re...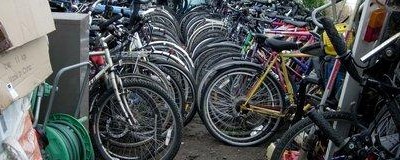 Police in the New Forest have recovered more than 100 suspected stolen bikes as part of a crackdown on bike theft in the New Forest. Since September at least 50 bikes have been reported as stolen across the Lymington, Brockenhurst and New Milton areas worth at least £15...
"There are serial numbers for most bikes therefore if any potential victim could have their serial numbers to hand when they contact us."
Read more
Police have just recovered more than 20 bikes from a property in Cardiff, it's beleived a majority of the bikes are from the Canton area of the city. Amongst the bikes, frames and parts recovered were a range of Apollo and Giant mountain bikes, various bike frames, a BM...